These Drinks Will Reduce Your Belly Fat in 7 Days. Are you worried about your belly fat? Now no more need to worry about it. You can get back your flat and smart belly with this magical drink. These drinks work wonder and shows amazing results on the regular use for 7 days.  
Belly fat is really very much annoying. No one including men and women like to have loose belly. if you are trying to get rid of belly fat and tone your waist must try this drink before practicing any hard exercise of diet programme. Though there is no shortcuts to burn belly fat fast but you can shed it with the passage of time and patience.
Now you no more need to go to gym and slimming centers to get rid of bally fat. With these drinks you will not only reduce belly fat, you can decrease your total body fat percentage. And you do not need to completely change your daily habits to get a flat stomach within 7 days or ups.
Now you can easily burn belly fat with these drinks. These drinks are purely herbal and let you burn your belly fat easily. Just drink these juices before going to bed or in the morning. They work like crazy in burning belly fat.
Furthermore these drinks have other benefits too such as you can cleanse the organ system completely and get rid of harmful toxins, it also improves brain activity and function, and helps avoid fluid retention. Here is the complete recipe of drink to lose belly fat.
1. Drink
Ingredients
Grapefruit juice 1 cup
Honey 1 teaspoon
Apple cider vinegar 2 teaspoons
Method:
Mix all the above mentioned ingredients well and drink.
How to Use?
You need to consume this belly fat burner drink daily before lunch continuously for 7 days or more until you get desired results.
2.Drink
Ingredients:
Cucumber 1
Parsley 1 cup
Lemon 1
Ginger 1 tablespoon
Aloe Vera juice 1 tablespoon
Water ½ glass
Method:
To burn belly fat blend all the above mentioned ingredients in a blender. Now pour into a glass and drink daily at night for at least two months. You will see you belly fat will start reducing in few days.
Here are the 5 amazing drinks for fat reduction
If you have gained weight due to your bad eating habits. You need not to worry now. Today you will find here the 5 amazing drinks for fat reduction. Extra weight may cause a number of diseases including diabetes, blood pleasure, respiratory problems cardiac problems, etc.The below mentioned drinks will shape your body and you will lose your fat perfectly.
Honey Cinnamon Drink:
You need to boil 2 to 3 cinnamon sticks in a glass of water for 5 minutes. Now pour the cinnamon water in a cup add one spoon of honey and drink twice daily. You can consume this drink after having meal. This cinnamon honey drink will help you to regulate the blood sugar level and increase metabolism.
Green Tea With Lemon:
Green tea has a number of health benefits; it's not only helpful in weight loss but also reduces the lower abdominal fat, burn calories and increase metabolism level. You just need to add a spoon of fresh lemon juice in a cup of green tea and drink daily half hour after having meal.
Green Juice:
This green juice is really amazing for weight loss. You just need to have one cucumber, half cup of fresh coriander leaves, half lemon, a small piece of ginger. Just blend all the ingredients and drink it before bed time.
Basil Seed Drink:
Basil seed are rich in health benefits and plays vital role in digestion. You just need to soak the 2 tablespoon of basil leaves in a glass of water overnight. In the morning drink this by adding a spoon of honey for burning excessive calories and fat.
Lemon Ginger Drink:
You just need to boil a small piece of ginger in a cup of water for 2 to 3 minutes. After that pour the drink into the cup add a spoon of lemon juice and drink. This drink will work in wonder for weight loss.
Reduce your 3 pounds in 3 Days with This Herbal Drink
Now a days people want to lose their weight instantly. They try lots of diets, do hard exercise and starve their self, which is not good for health. Today you will find an outstanding or surprising herbal drink which will reduce your 3 pounds weight in just 3 days. This herbal drink is very unique and useful to cut the body fats.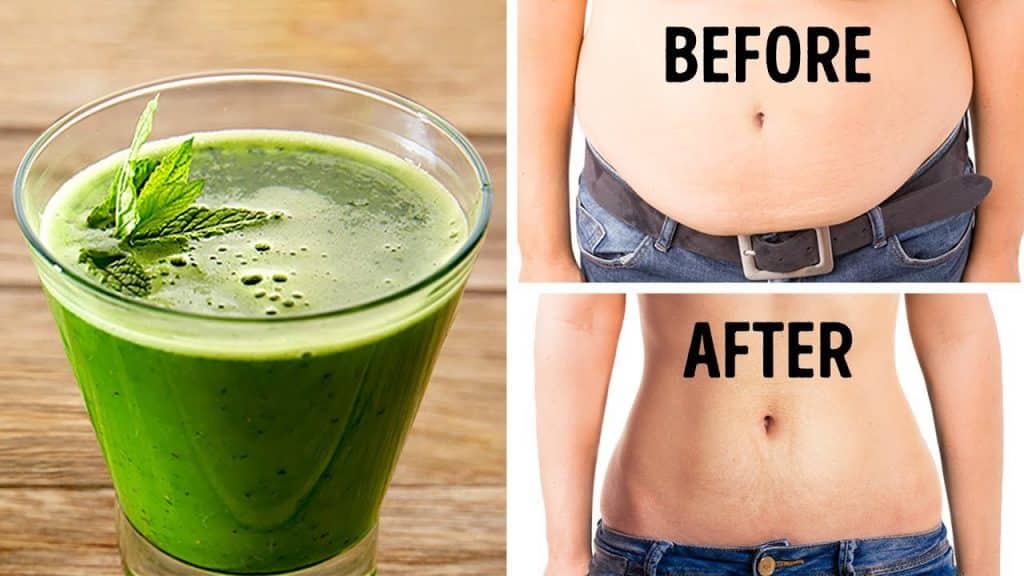 In order to reduce 3 pounds in 3 Days with Herbal Drink you need,
Coriander leaves one cup
Cinnamon powder half tea spoon
One Lemon
One glass of water
Method:
Put coriander leaves and water into the mixture and make a juice. Now pour the juice in the glass add cinnamon powder and lemon juice in it. Your weight lose herbal drink is ready. Use it daily on empty stomach in the morning. It will reduce your weight instantly with its antioxidant properties. But make it sure if you are using this herbal drink for weight loss you should have to avoid eating fatty foods, saturated fats, carbonated drinks. Also control of your sugar and salt intake.
The above mentioned home remedy is very much effective in getting rid of body fats. If you will not find desired results in 3 days continue to drink it for at least for a week.
Precautions:
Avoid calories and junk foods.

Switch to organic fruits and vegetables.

Lower your sodium intake.

Drink more water.

Avoid stress and anxiety.
Note:
Keep in mind that all the ingredients should be pure and organic. Do not to eat anything after drink it. If you want to give them a try you can also consult your health care physician.
You can follow us on Twitter, add us to your circle onGoogle+ or like our Facebook page , keep yourself updated on Linkedin and Instagram for all the latest from Technology, Entertainment, Sports, Gadgets, Latest Government Jobs, Cooking Recipes, Health and Beauty, Autos and Vehicles and Much More.
Summary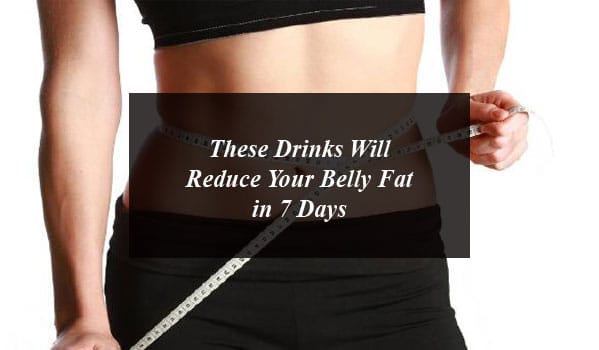 Article Name
These Drinks Will Reduce Your Belly Fat in 7 Days
Description
These Drinks Will Reduce Your Belly Fat in 7 Days. Are you worried about your belly fat? Now no more need to worry about it. You can get back your flat and smart belly with this magical drink.
Author
Publisher Name
Publisher Logo